Wednesday, October 11, 2023 03:30PM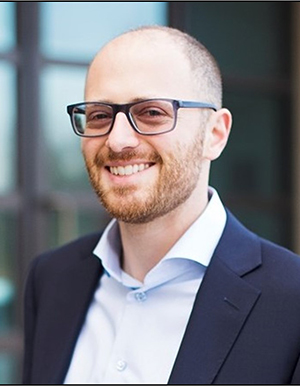 Note: Coffee and snacks will precede the seminar at 3 p.m. in the Ford ES&T first-floor atrium
Brandon DeKosky, Associate Professor of Chemical Engineering, MIT
"Precision approaches to understand and engineer adaptive immunity"
Abstract:
The tremendous molecular diversity of the human adaptive immune system allows for highly specific protection against diseases, including against major public health threats such as infectious bacteria, viruses, and cancers. Each person's adaptive immune system encodes a set of recognition proteins, known as antibodies and T cell receptors, that enable personalized immune recognition and memory. Recent progress in our group has established a suite of high-throughput single-cell platforms to comprehensively analyze the antibodies and T cell receptors generated by human immunity, and to explore each person's unique functional immune landscape. These data are now being applied to better understand immune dynamics and for targeted drug discovery. This presentation will share recent progress and several unpublished case studies related to new single-cell immunomics platforms. Our efforts are revealing new biophysical mechanisms of antibody:target interactions and accelerating progress toward personalized T cell receptor therapies.
Bio:
Dr. Brandon DeKosky is an Associate Professor in the Department of Chemical Engineering at MIT and a Core Member of the Ragon Institute of MGH, Harvard, and MIT. Research efforts at the DeKosky lab have developed a suite of high-throughput single-cell platforms for large-scale analyses of adaptive immunity. These efforts are advancing new approaches in biologic drug discovery, and for the cataloguing the vast genetic and functional diversity of adaptive immune cells in multiple disease settings. Key application areas include infectious disease interventions, especially malaria and HIV-1 prevention, and the development of personalized cancer therapeutics.
Dr. DeKosky has been awarded several honors for his research program. His Ph.D. research was supported by a Hertz Foundation Fellowship and an NSF Graduate Fellowship. In 2016, DeKosky was awarded a K99 Pathway to Independence Award and an NIH Early Independence Award. More recently he has also received a Department of Defense Career Development Award, the Biomedical Engineering Society Rising Star Award, and the Amgen Young Investigator Award.