Image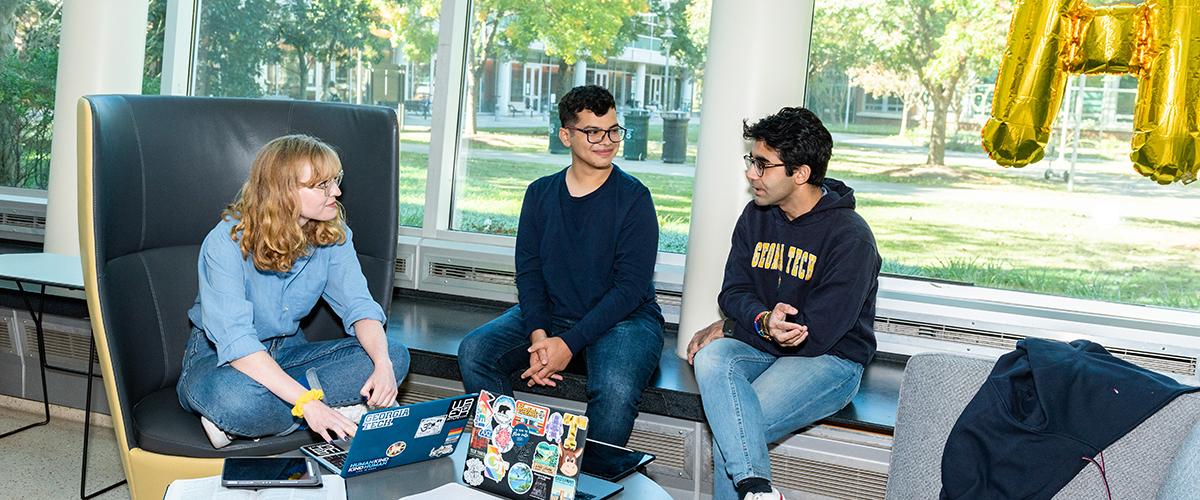 The BS/MS program seeks to engage undergraduate students at Georgia Tech who indicate an interest in, and ability for, additional education beyond the BS degree. Students with significant AP credit will be especially well positioned to take full advantage of this opportunity.
Students are eligible to apply for the program after they have completed ChBE 3200. Students can apply to the BS/MS program as late as their last semester in the BS program, but must do so by mid-semester. Students must have a Georgia Tech GPA of 3.5 or higher for admission into the program.
To apply, qualified students should submit the BS/MS Degree Program Form -
https://grad.gatech.edu/bsms-degree-program-form
Once you are notified of acceptance into the program, you will be required to submit the official Graduate Application for the BSMS during your graduation semester after completing the Online Application for Graduation (OAG) for Undergraduate Students. The BSMS Degree Program form does not replace the official graduate application. In addition, a fee is not charged to current BS students who apply to the BSMS program. Students will need to write a short essay explaining their purpose in obtaining an MS degree and provide one letter of recommendation.
Admission into the program will be based on academic performance at Georgia Tech, as well as the potential for advanced study as assessed from the essay and recommendation letter. Continuation in the program will require the student to maintain a GPA of 3.0 or higher. This GPA requirement should not deter students from taking challenging courses. The program will not penalize students who opt out after receiving the B.S. degree.
BS/MS degree program form to apply now: https://grad.gatech.edu/bsms-degree-program-form
PROGRAM INFORMATION
One reason that students find the program beneficial is the ability to count up to 6 hours of undergrad electives towards the BS and MS degree simultaneously, which is known as the Graduate Course Option as described in the Institute Catalog. These are applied to elective courses. The other reason is that students can take up to 12 hours of graduate courses prior to receiving their BS degree. Students in the Five-year BS/MS Program will remain undergraduates until they meet the requirements for the BS degree; afterwards, their status will change to graduate student. IMPORTANT: after completing 12 hours of graduate courses while an undergraduate, students are required to graduate with the BS degree and enroll as an MS student prior to taking the remainder of graduate courses. An undergraduate can take no more than 12 hours of graduate credit towards the MS degree.
Students are not permitted to pursue the thesis MS degree under the BS/MS program. It is a coursework-only program.
QUESTIONS
For BS/MS degree program form, application, registration, and graduation questions, please contact Janice Whatley, If you have questions about the purpose and benefits of the MS degree, please contact Dr. Martha Grover, ChBE Professor and Associate Chair for Graduate Studies.
| | | |
| --- | --- | --- |
| Course Number | Course Name | Credit Hours |
| CHE 6XXX | Chemical Engineering Elective | 3 |
| ChE 6100 | Chemical Engineering Thermodynamics (offered in Fall) | 3 |
| ChE 6200 | Transport Phenomena: Momentum and Heat Transfer (offered in Fall) | 3 |
| ChE 6260 | Mass Transfer (offered in Spring) | 3 |
| ChE 6300 | Kinetics and Reactor Design (offered in Fall) | 3 |
| ChE 6500 | Mathematical Modeling of Chemical Processes (offered in Fall) | 3 |
|   | Other Electives (from any School) | 12 |
|   | Total Credit Hours | 30 |