As the primary caregiver for his toddler-aged daughter, Andre Berry already had his hands full as he embarked on his graduate studies at Georgia Tech's School of Chemical and Biomolecular Engineering (ChBE@GT) in fall 2022.
While he said the first year was definitely challenging (including initially traveling an hour each way to reach the daycare of Amara, now 3), he found support almost everywhere he turned as a student in the GT EQUAL (Graduate Training for Equality in Underrepresented Academic Leadership) program.
Established in 2019, the GT-EQUAL Program is one of two sites at Georgia Tech for the American Chemical Society's (ACS) Bridge Program, which aims to increase the number of PhDs in the chemical sciences that are awarded to students from underrepresented groups.
The GT-EQUAL Bridge Site enrolls two Bridge Fellows annually who will earn a thesis MS in chemical engineering while receiving full funding, extensive support, mentoring, and training to prepare for success in a PhD program.
While the ACS funded the GT-EQUAL during the first three years of its existence, ChBE@GT is now looking for additional means of support so the program can continue helping students like Berry succeed.
"So far, it's been an amazing, outstanding experience," he said.
Image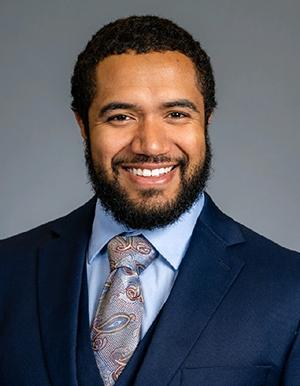 Andre Berry, a second-year student in the GT-EQUAL program
Crossing the Bridge
Berry, who'd earned a bachelor's in chemistry and a master's in chemical sciences at Kennesaw State University, finishing in 2021, found not having much of an engineering background was a significant bridge to cross during his first year.
"Most people understand the situation I'm in, and there has always been someone to help if I need something, especially academically, from tutors to other Bridge students to the faculty," said Berry, who chose the Bioengineering degree option.
"These people have all been really integral to my success so far, as I get better and better at fulfilling my roles here while still being both a good parent and student."
Berry became interested in ChBE@GT when he learned of the research of Professor Corey Wilson, whose lab engineers novel synthetic biological systems. He traveled to campus to meet with Wilson, and the two hit it off, he said.
But Berry, who aims to work in counter bioterrorism for the nation's defense after earning his doctorate, was disappointed when his application for the PhD program was rejected. However, Wilson advocated for him, and Berry was soon contacted by Professor Martha Grover, associate chair of graduate students and director of GT-EQUAL, as a strong candidate for the Bridge program.
"We are a leader in educating students from underrepresented groups," said Grover. "Nationally the numbers are too small, and we are committed to doing more. But we're very pleased to see many of our Bridge students progressing from the MS to the PhD program. That's why we're seeking more financial support to keep the program going and growing. We've been really grateful for help from 3M Corporation."
Image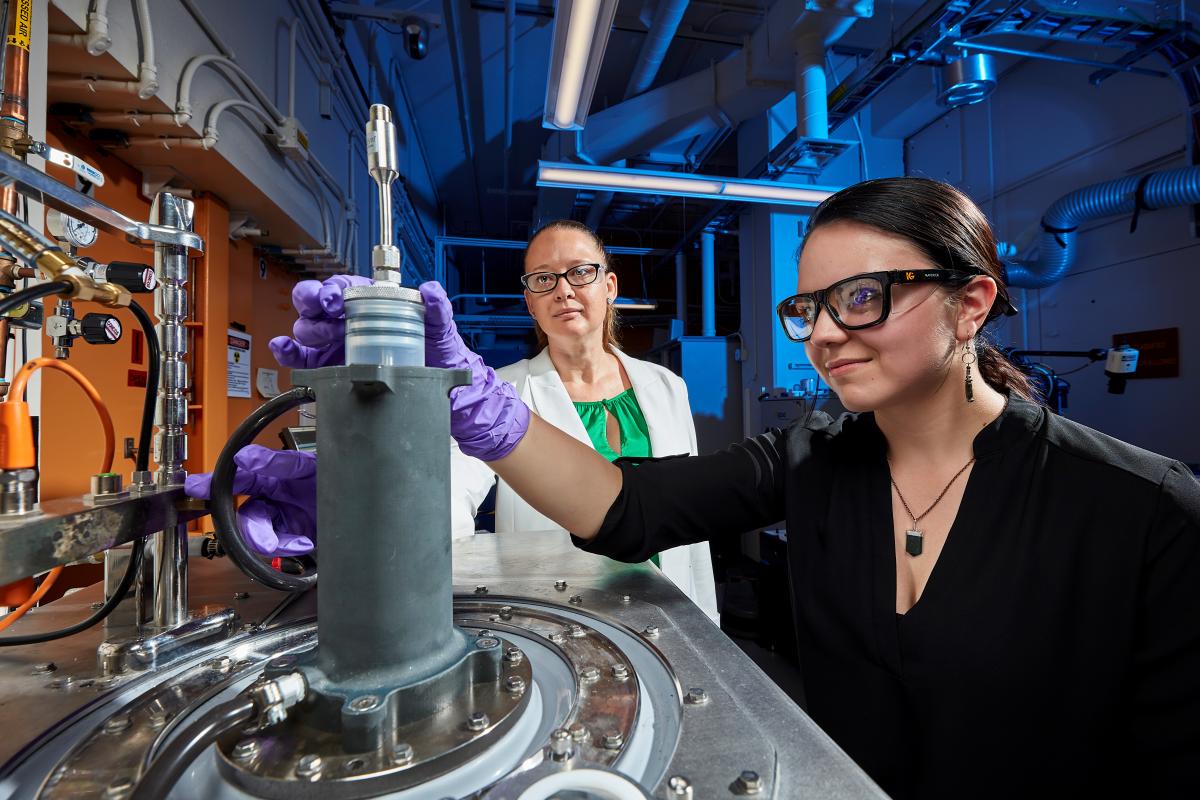 Alexa Dobbs (foreground), who joined GT-EQUAL in 2019, and Associate Professor Blair Brettmann conducted research at Lawrence Livermore National Laboratory (LLNL) in summer 2023 (photo credit: Garry McLeod, LLNL
Approaching the Finish Line
Alexa Dobbs, a member of the first cohort of Bridge students in 2019, is getting closer to reaching her goal of earning a PhD.
She first heard about the Bridge Program through a professor who mentored her during her undergraduate studies as a chemistry major at Fort Lewis College in Durango, Colorado.
"She knew I was Native American. We're from the same tribe and had been in touch throughout the years. In my senior year, she urged me to explore bridge programs as she believed it would be a good fit for me."
While transitioning from a small mining town to the large city of Atlanta was an adjustment she learned to enjoy, adapting to the rigors of the PhD program without an engineering background could be a tough road at times – especially as the Covid-19 pandemic disrupted some of her research.
But she said the excellent support system of GT-EQUAL made a huge difference. Her professional development mentor, Associate Professor Blair Brettmann, was especially helpful in navigating challenges, Dobbs said. So much so that she joined Brettman's lab for her PhD studies after completing her MS.
Together Brettmann and Dobbs spent summer 2023 at Lawrence Livermore National Laboratory (LLNL), collaborating with the Lab's materials science experts. While there, Dobbs focused on helping design and conduct experiments that explored ways to optimize material mixing and developed a new process for analyzing experimental data.
"It was great to expand my understanding of the entire manufacturing process and learn about key challenges in the field from experts at the lab," said Dobbs, who is now considering national lab positions after she finishes her PhD in 2026.
 "I feel like now that I'm in in the PhD program, I've been able to take these experiences and run with them," she said.
Her accomplishments to date include winning a 2022 best poster award at the ACS Colloid and Surface Science Symposium, three co-authored papers, and a first-author publication that is in the pipeline.
"I would not be in this position now if it were not for ACS Bridge Program," Dobbs said.