Image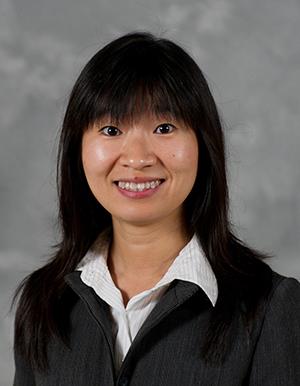 Nga Lee "Sally" Ng, Love Family Professor
Nga Lee (Sally) Ng, Love Family Professor in Georgia Tech's School of Chemical and Biomolecular Engineering and School of Earth and Atmospheric Sciences, was announced as AGU's 2023 Atmospheric Sciences Ascent Award recipient.
The Atmospheric Sciences Ascent Award is presented annually and recognizes excellence in research and leadership in the atmospheric and climate sciences from honorees between eight and 20 years of receiving their PhD.
Being selected as a Section Honoree is bestowed upon individuals for meritorious work or service toward the advancement and promotion of discovery and solution science. AGU, the world's largest Earth and space science association, annually recognizes a select number of individuals as part of its Honors and Recognition program.
The Atmospheric Sciences Section studies the physics, chemistry, and dynamics of the atmosphere. Ng received the Ascent Award for advancing the fundamental understanding of organic aerosol measurement, sources, chemistry, trends, and impacts in Earth's atmosphere.
Ng earned her doctorate in Chemical Engineering from the California Institute of Technology and was a postdoctoral scientist at Aerodyne Research Inc. She joined Georgia Tech as an assistant professor in 2011.
Her research focuses on the understanding of the chemical mechanisms of aerosol formation and composition, as well as their health effects. Her group combines laboratory chamber studies and ambient field measurements to study aerosols using advanced mass spectrometry techniques.
Ng currently leads the establishment of the Atmospheric Science and Chemistry mEasurement NeTwork (ASCENT), a new comprehensive, high-time-resolution, long-term measurement network in the U.S. for the characterization of aerosol chemical composition and physical properties. Ng is the inaugural editor-in-chief of the American Chemical Society's (ACS)  ACS ES&T Air, a new journal that will publish novel and globally relevant original research on all aspects of air quality sciences and engineering.
Honorees will be recognized at AGU23, which will convene more than 25,000 attendees from over 100 countries in San Francisco and online everywhere on 11-15 December 2023. This celebration is a chance for AGU's community to recognize the outstanding work of our colleagues and be inspired by their accomplishments and stories.
AGU (www.agu.org) is a global community supporting more than half a million advocates and professionals in the Earth and space sciences. Through broad and inclusive partnerships, we advance discovery and solution science that accelerate knowledge and create solutions that are ethical, unbiased and respectful of communities and their values. Our programs include serving as a scholarly publisher, convening virtual and in-person events and providing career support. We live our values in everything we do, such as our net zero energy renovated building in Washington, D.C. and our Ethics and Equity Center, which fosters a diverse and inclusive geoscience community to ensure responsible conduct.