Image

PhD students at Georgia Tech School of Chemical & Biomolecular Engineering can earn doctoral degrees in:
Chemical & Biomolecular Engineering
Bioengineering
Below is a summary of the degree requirements for each option. See the Graduate Student Handbook for complete and authoritative information.
PhD in Chemical & Biomolecular Engineering
Core Courses
CHBE 6003 – Chemical Process Safety
CHBE 6100 – Chemical Engineering Thermodynamics
CHBE 6200 – Transport Phenomena
CHBE 6260 – Mass Transport
CHBE 6300 – Kinetics and Reactor Design
CHBE 6500 – Mathematical Modeling
Elective Courses
CHBE XXXX – ChBE Elective
3.2 GPA required for the above core courses.
Minor
3 courses from outside ChBE
1 can be at 4000-level; the other 2 must be graduate level
Course of study requires approval before starting
Must earn a B or better in each class
Other Courses
CHBE 8001–2 – Graduate Seminars (must attend at least 60% every semester in residence)
CHBE 8801 – Introduction to Research
Image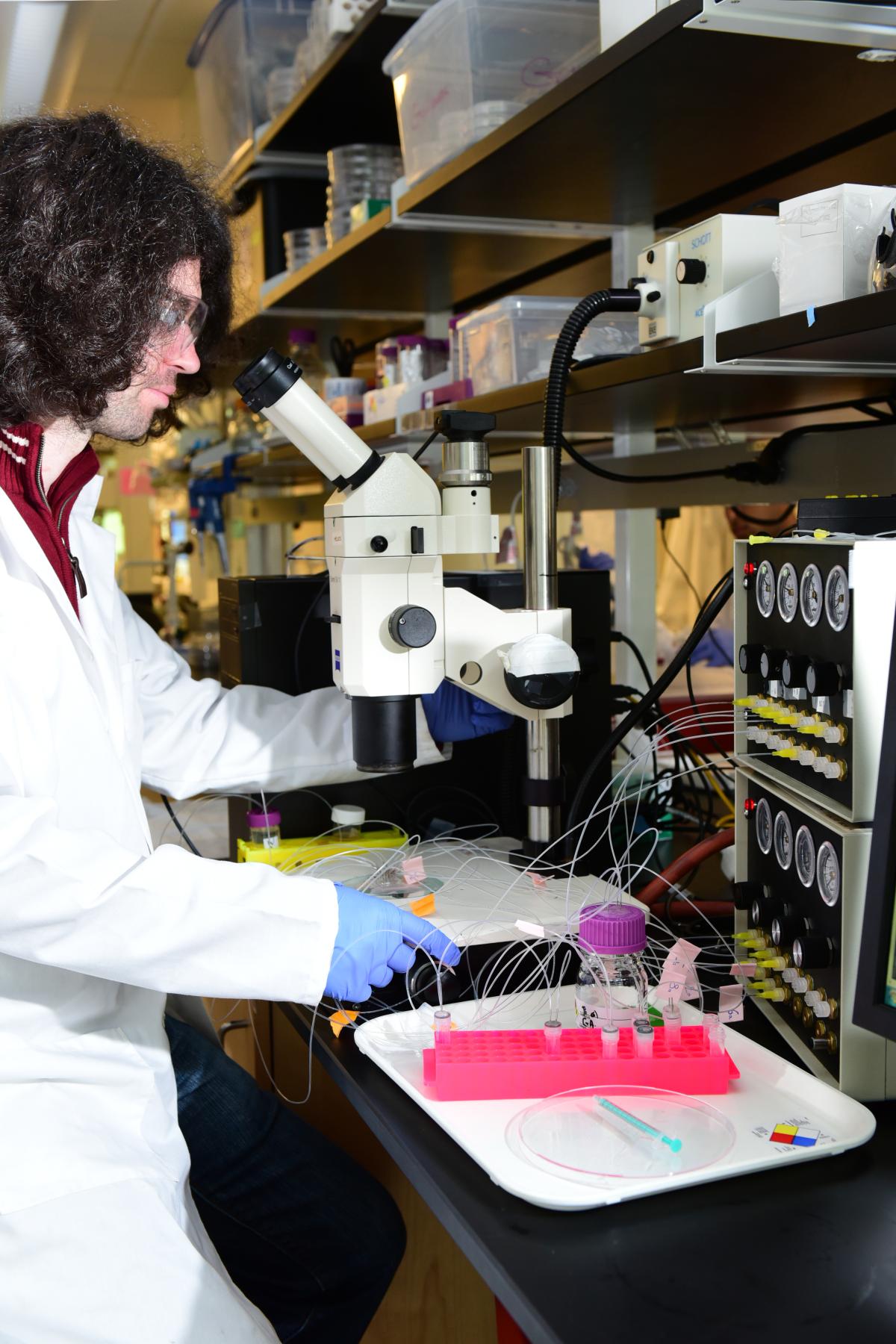 Qualifying Exam
Oral Exam
Review and critique an assigned technical paper
15 minute oral presentation to 2 or more faculty members
Up to 45 minute question and answer session covering the paper and other fundamental aspects of chemical engineering
Research Evaluation
The research advisor will submit an evaluation of the student's research progress and potential.
Thesis Proposal and Oral Defense
10 to 20 pages in length
20 minute defense before Thesis Advisory Committee
Must be completed no later than the end of the sixth semester at Georgia Tech
Thesis Research
Must be a significant contribution to the field of chemical & biomolecular engineering
Must be publishable in a peer-reviewed research journal in the field
Pre-Doctoral Review
Includes a presentation of an outline for the completed PhD dissertation
Done at least 6 months before the Thesis Defense
Fall Graduate Colloquium
Must present seminar to ChBE faculty and students during the fall semester of your fourth year
PhD Dissertation
Thesis Defense
Given before Doctoral Examination Committee, which contains at least 5 facutly members, 3 of whom must be from ChBE and 1 of whom must be from another academic unit at Georgia Tech.
PhD in Bioengineering
​See the Bioengineering website for information about the Bioengineering PhD Program.