Image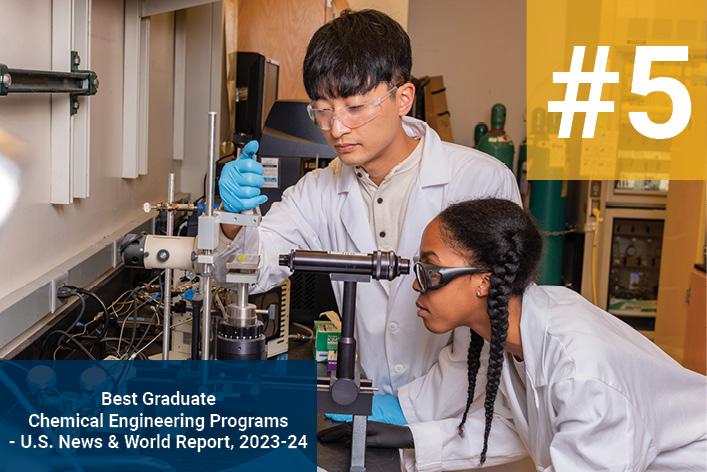 Georgia Tech's School of Chemical and Biomolecular Engineering (ChBE) is ranked 5th in U.S. News & World Report's annual ranking of graduate programs nationwide and No. 2 among public universities.
Georgia Tech's engineering graduate program has climbed two spots to No. 5 in the 2023-24 edition of the U.S. News & World Report national rankings. For a dozen years now, all 11 of the College's programs are ranked in the top 10.
U.S. News releases graduate school rankings each spring. Their evaluation of engineering as a whole is based on a variety of factors, including research expenditures, peer assessments, and doctoral degrees awarded. Rankings of specific engineering disciplines are based solely on peer assessments by department heads.
2023-24 Graduate Rankings
U.S. News & World Report