Image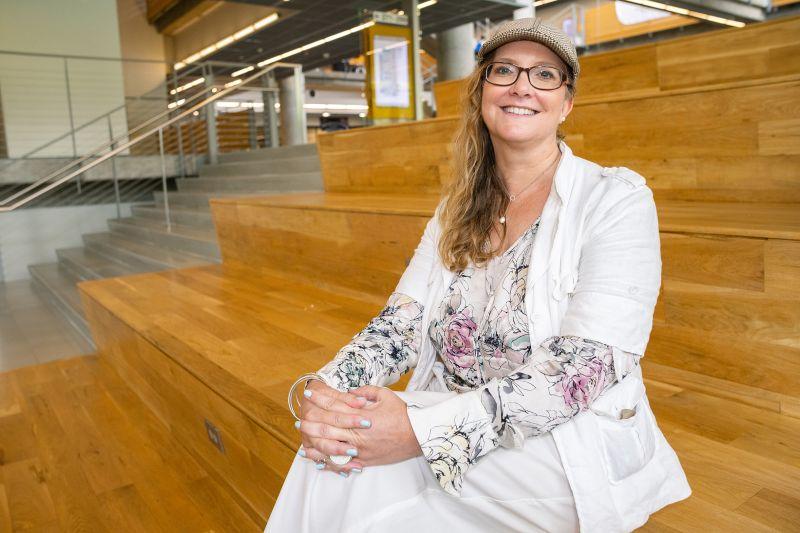 Natalie Stingelin, chair of Georgia Tech's School of Materials Science and Engineering and a professor in the School of Chemical and Biomolecular Engineering, has been elected to the European Academy of Sciences (EURASC). The honor is bestowed upon the most distinguished European scholars and engineers for their research and contributing to the development of advanced technologies. Each honoree also displays a strong commitment to promoting science and technology in Europe.
Stingelin is recognized for her significant contributions in the broader areas of polymer physics, functional macromolecular materials, and organic electronics and photonics as well as her strong devotion and conviction to generating a notable impact on the wider engineering field as a role model for women in STEM.
"It is a great honor to be recognized by my European peers for my research group's contributions in the larger functional materials field as well as our efforts with respect to diversity, equity, and inclusion in STEM," Stingelin said. "It has been quite an evolution, growing up in the Swiss Mountains to now leading a science and engineering group that is internationally recognized. I am very much looking forward to the 2023 EurASc Symposium & Ceremony that will take place in Madrid by invitation of the Real Academia de Ciencias Exactas, Físicas y Naturales de España."
The EURASC bills itself "an international association of distinguished scholars that aims to recognize and elect to its membership the best European scientists with a vision for Europe as a whole." The group also works with its members in advising European bodies in the betterment of European research, technological application, and social development. 
Among her other honors, Stingelin is an elected Fellow of the National Academy of Inventors (NAI), a position awarded to the highest level of academic inventors, as well as a fellow of the Materials Research Society (MRS) and Royal Chemical Society of Chemistry (RSC). She also was awarded a prestigious "Engineering and Physical Science" Suffrage Science award in 2021 — an award that celebrates women in science for their outstanding scientific research, communication work, and support of women in STEM.
In 2021, Stingelen was selected for the French-British Price by the French Society of Chemistry and the UK's Royal Society of Chemistry. She also held a Chaire Internationale Associée by the Excellence Initiative of the Université de Bordeaux from 2017 to 2022, and received the Institute of Materials, Minerals & Mining's Rosenhain Medal and Prize in 2014.