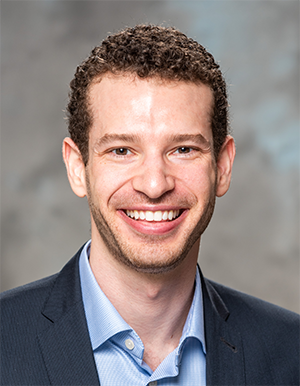 Biography
The Abramson Lab develops ingestible, implantable, and wearable robotic therapeutic devices that solve key healthcare problems and provide measurable therapeutic outcomes. Our translationally focused research spans a multitude of areas, including (1) drug delivery devices for optimal drug adherence, (2) soft materials for bioelectronic sensors and therapeutics, and (3) preclinical drug screening technologies.
Alex Abramson, PhD is an Assistant Professor in the Chemical and Biomolecular Engineering department at Georgia Tech. His research, which focuses on drug delivery and bioelectronic therapeutics, has been featured in news outlets such as The New York Times, NPR, and Wired. Dr. Abramson has received several recognitions for scientific innovation, including being named a member of the Forbes 30 Under 30 Science List and the MIT Technology Review Innovators Under 35 List. Dr. Abramson is passionate about translating scientific endeavors from bench to bedside. Large pharmaceutical companies have exclusively licensed a portfolio of his patents to bring into clinical trials, and Dr. Abramson serves as a scientific advisor overseeing their commercialization. In addition to his scientific endeavors, Dr. Abramson plays an active role in his community by leading Diversity Equity and Inclusion efforts on campus and volunteering as a STEM tutor to local students.
Prof. Abramson received his B.S. in Chemical and Biomolecular Engineering from Johns Hopkins University and his Ph.D. in Chemical Engineering from MIT as an NSF Graduate Research Fellow under the direction of Profs. Robert Langer and Giovanni Traverso. He conducted postdoctoral work at Stanford University as an NIH fellow with Profs. Zhenan Bao and the late Sanjiv S. Gambhir.
Education
Ph.D., Massachusetts Institute of Technology, 2019
B.S., Johns Hopkins University, 2015
Distinctions & Awards
MIT Technology Review 35 Top Innovators Under 35 (2022)

Forbes 30 Under 30 – Science (2022)

Stanford Wearable Electronics Initiative Research Award (2021)

NIH [NIBIB] Ruth L. Kirschstein F32 Fellowship (2020)

Baylor Business Plan Competition Finalist (2019)