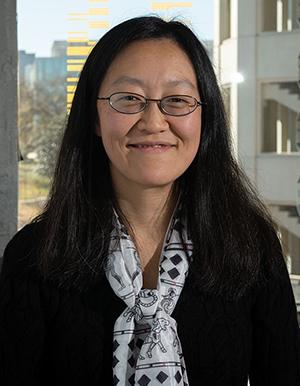 Professor and Cecil J. "Pete" Silas Chair of Chemical & Biomolecular Engineering
Biography
Research Interests
Microfluidic systems for high-throughput screens and image-based genetics and genomics
Systems biology: large-scale experimentation and data mining
Microtechnologies for optical stimulation and optical recording
Big data, machine vision, automation
Developmental neurobiology, behavioral neurobiology, systems neuroscience
Cancer, immunology, embryonic development, stem cells
Dr. Lu's research lies at the interface of engineering and biology. The lab engineers microfluidic devices and BioMEMS (Bio Micro-Electro-Mechanical Systems) to study neuroscience, genetics, cancer biology, systems biology, and biotechnology. These miniaturized Lab-on-a-chip tools enable us to study biology in a unique way unavailable to conventional techniques. Applied to the study of fundamental biological questions, these new techniques allow us to gather large-scale quantitative data about complex systems. Microfluidic devices are especially suitable for solving these problems because of the many advantages associated with shrinking the devices down to a scale comparable to typical biological systems. Furthermore, unique phenomena at the micro and nano length scale, such as enhanced surface effects and transport phenomena, can be exploited in designing novel techniques and devices.
In neuroscience, we are interested in how the nervous system develops and functions, and how genes and environment influence behavior. In cancer biology, we are interested in the roll of extra cellular matrix and soluble factors in cell migrations. In cancer therapy, we are interested in signal transductions for adoptive transfer. For systems biology, we are interested in large-scale experimentation and automation, and applications in neuroscience and cell biology. In general, we bring together molecular and genetic techniques and the micro devices to further our understanding of the complex biological systems. We make micro devices to investigate molecular events and signaling networks, cellular behavior, connectivity and activities of populations of cells, and the resulting complex behaviors of the animals. The ultimate goal is to bring new technologies to understand natural and dysfunctional states of biological systems and ultimately bring cures to diseases.
Dr. Lu holds a Love Family Professorship.
Education
B.S. 1998, University of Illinois, Urbana-Champaign M.S.C.E.P. 2000, Massachusetts Institute of Technology Ph.D. 2003, Massachusetts Institute of Technology